0 Comments
June 23, 2020
by kerick02
Rakuten VIKI: The Best Streaming Service for K-Dramas and More! 
Written by: Kelsey Hedlund 
Edited by: Kara Rickmers
We've all been spending more time at home the last couple of months due to COVID-19, which has given us more time to catch up or binge watch new shows. Today there are so many different streaming service options available right at our fingertips, which makes it difficult to choose the best for us. If we're looking for an online streaming service that offers a wide range of Asian TV shows and movies for FREE, Rakuten VIKI is the best option. There are many different features and few drawbacks to the site, plus my personal experience with Rakuten VIKI makes this a great option for streaming Asian TV shows and movies.
One of the best features that Rakuten VIKI has to offer to its users is streaming of their TV shows and movies for free! Users are able to create a free account and start following their favorite actors, actresses, TV shows, movies, and more. The online format, as well as their mobile app, is very user friendly and easy to navigate. On the Explore page, the main navigation menu consists of six tabs - Shows, Formats, Genres, Countries/Regions, Subtitles, and Schedules. Users are able to specify their interests within each tab, which helps narrow down their search and reduces the feeling of being overwhelmed with all the content available. 
When deciding on what TV show or movie to watch, Rakuten VIKI provides its users with the resources they need to make this decision easier. As a user, you're able to view ratings, reviews, summaries, cast members, video clips, trailers, and news. When clicking on a cast member from a TV show or movie, you're redirected to the actor's or actress' profile where you're able to learn more about them - their work, news, and other related celebrities. 
Another feature is that you're able to watch TV shows that are currently being aired as well as participate in Watch Parties. Watch Parties is a new feature that allows users to watch movies and dramas together within the Rakuten VIKI community. Users are able to participate in live chats and connect with each other while streaming. 
The drawback about the free version of Rakuten VIKI is that ads sporadically pop up when streaming, and it's hard to tell when they'll pop up. Rakuten VIKI does offer two types of upgrade passes. 
The first one is the Standard Pass, which is $4.17/month or $49.99 as an annual fee (USD). With Standard you'll get: 
HD & no ads

the ability to watch on TV with Chromecast

early access to

select

Hits available to your region, and more. 
The second one is the Plus Pass, which is $8.33/month or $99.99 as an annual fee (USD). With Plus you'll get: 
HD & no ads

watch on TV with Chromecast

unlimited Access to

ALL

shows available in your region, and more. 
As a side note though, I have yet to find a TV show or movie that I haven't been able to access on the free version. For more information regarding the different pass check out https://www.viki.com/pass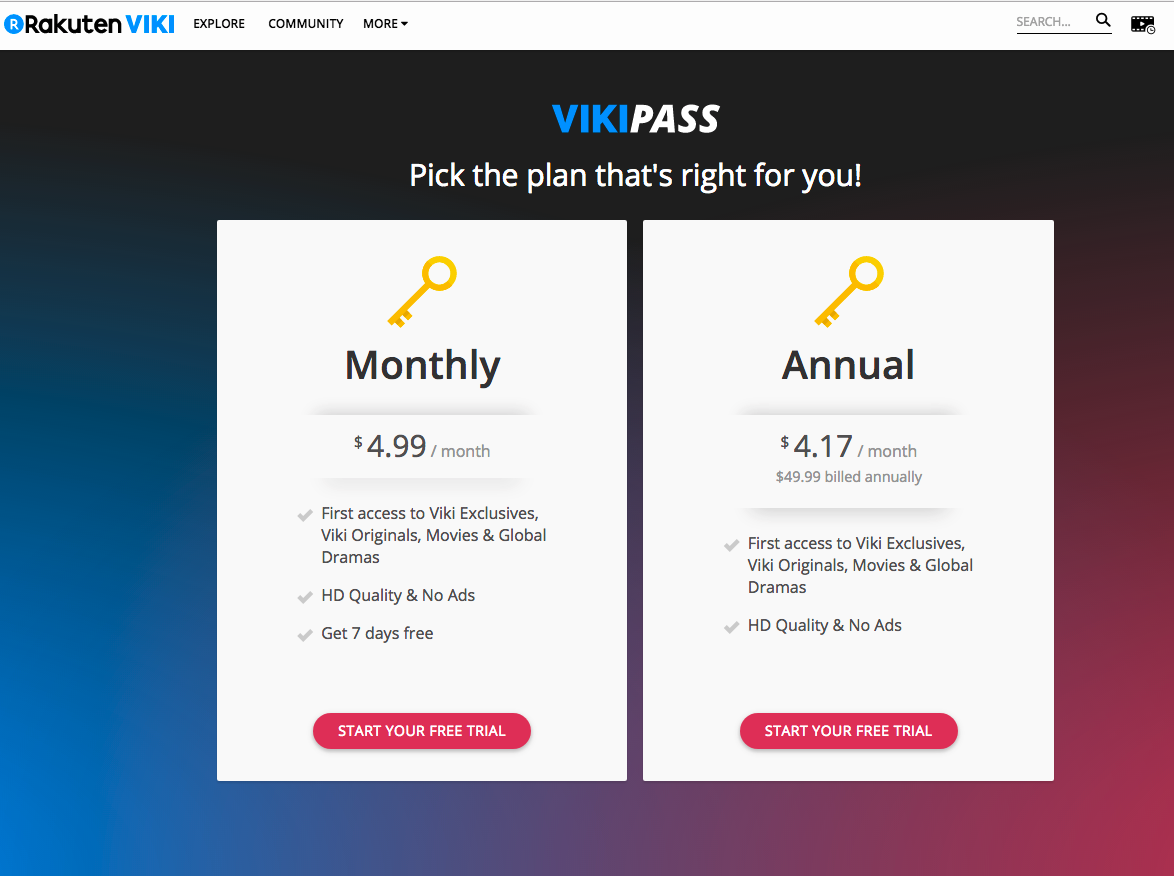 Rakuten VIKI offers a wide variety of Asian TV shows and movies compared to other streaming platforms in the United States. Rakuten VIKI is available in English, French, Spanish, Simplified Chinese, Traditional Chinese, Portuguese, Korean, Japanese, Italian, and German. In addition, Rakuten VIKI helps their users narrow in on the types of TV shows or movies they're looking for by specifying their interest areas. Users are able to find helpful resources about the TV shows and movies they're watching.
Rakuten VIKI's most unique feature is what they call "Learn Mode" which can be used to help users learn a new language. When using "Learn Mode" both the original language of the program + your preferred language subtitle will appear together.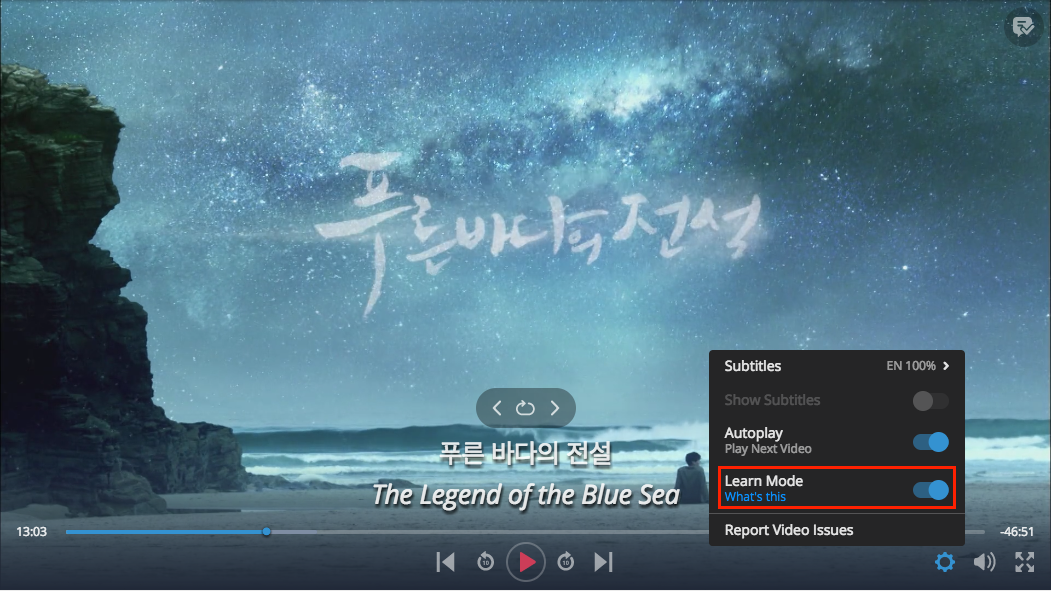 "Learn Mode" allows you to hover over the word in Korean, Chinese, or Japanese and get the meaning and pronunciation of the word. Now you can get a more in-depth understanding of the language while enjoying an interesting show or movie!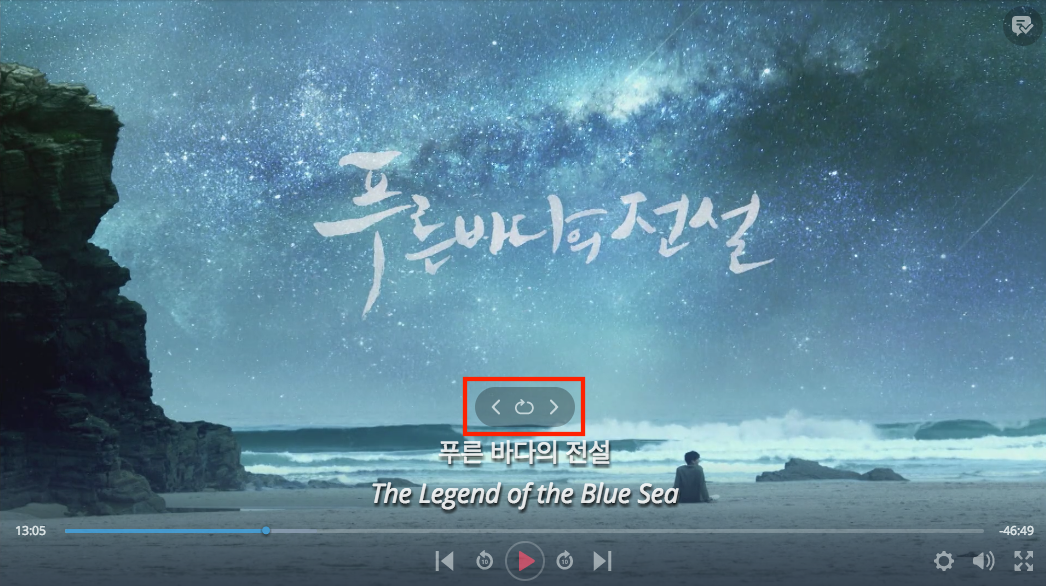 Personally, Rakuten VIKI is the best streaming service option because it offers variety, searchability, and helpful resources for streaming K-Dramas and other Asian TV shows/movies. 
My Recommendations
Some romantic comedy K-Dramas I recommend watching would be Touch Your Heart and My ID is Gangnam Beauty. 
Touch Your Heart has a criminal aspect to it, which I enjoy. It takes place in a law firm so the characters work on cases together, some involving crime. The crime cases are suspenseful, dramatic, and keep the viewers guessing. The strong lead female role also appeals to me. She's a hardworking actress who is determined to prove people wrong that doubt her ability to work at a law firm. She works this job in order to get into character for a lead role that could save her declining career. 
My ID is Gangnam Beauty addresses the topics of cosmetic surgery, beauty, and self-confidence. The key message of the show is that true beauty is not what's on the outside. One must work on themselves from within to achieve true happiness, worth, and confidence. I believe this is a powerful message that everyone should hear and learn about.